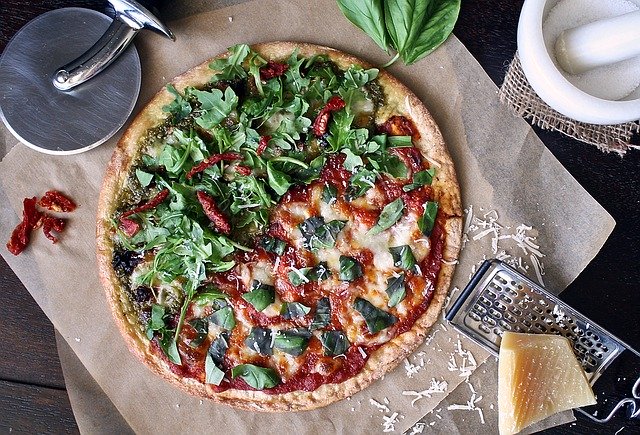 Summertime is here and there's nothing better than enjoying dinner in the great outdoors. Of course, you can pack a picnic and head to your favorite grassy spot. Toss a Frisbee, enjoy the sunshine, and stretch out on a standard checkerboard blanket. Or, for an equally relaxing urban alternative, head to All-Purpose Pizzeria for a delicious meal in their outdoor dining area. 
Enjoy a pie created on their authentic Italian-American chewy crust, topped with arugula, chili honey, anchovies, or another of their unique add-on options. Sandwich your main course between a house salad espresso tiramisu to extend your relaxation time for a little while longer. And don't forget your beverage of choice: All-Purpose Pizzeria offers an array of beers, wines, and cocktails for every palate. 
If your heart is set on that picnic, though, you're in luck. You can enjoy the All-Purpose Pizzeria menu via delivery or pickup to enjoy at home or wherever else you'd like, including your favorite picnicking spot. 
Wherever you decide to enjoy your pizza or other dishes from All-Purpose Pizzeria, know you can go back to try another item in another method—chances are, you'll want to return soon once you've given their food a try!
by Blog Editor
July 21, 2020 | No Comments