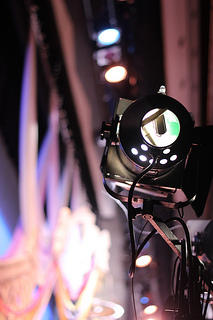 If you ask any Hodge on 7th theatre-goers where to view the city's best contemporary theatre performances, you'll likely hear Studio Theatre mentioned more than a few times. This modern theatre is renowned not only in the DC area but also across the country, and it hosts performances by some of the edgiest and most provocative playwrights of present day.
Studio Theatre comprises four separate, intimate theatres inside of a very large building, and each one seats no more than 225 people in order to create a truly intimate viewing experience. The Studio Lab series puts on minimalist productions of some of the world's premier plays, while the theatre's special events include unique performances that are available for one night only.
Take in the city's most diverse mix of theatre performances at the historic Studio Theatre, a DC staple since 1978.
Studio Theatre
1501 14th Street NW
Washington, DC 20005
(202) 332-3300
www.studiotheatre.org
by hodge
November 4, 2014 | No Comments