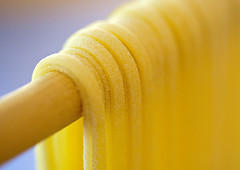 Washington, D.C. is one of the country's best cities for food-lovers, and it certainly has its fair share of hip restaurants on every corner. Despite having so much competition, Table holds its own in D.C.'s competitive food scene. This casual eatery near Hodge on 7th is stylish and sophisticated, with unique takes on European comfort food served in a simplistic environment. The tables are made of sturdy wood, the walls feature white brick and exposed wooden beams and the entire restaurant is open and airy.
The menu is accented by an impressive selection of wines, cheeses and charcuterie to start. For dinner, Table's French-inspired dishes made with seasonal, local ingredients change frequently depending on what's in season. Dishes often include foie gras, flatbreads, unique pastas and wild-caught fish, creating a meal that you won't soon forget.
In addition to dinner, Table serves brunch on Sundays. The restaurant's meatless Mondays also offer a four-course vegetarian menu on Monday evenings. Visit Table's website to learn more about this D.C. dining spot.
Table
903 North Street N.W.
Washington, D.C. 20001
202-588-5200
www.tabledc.com
by hodge
August 13, 2014 | No Comments