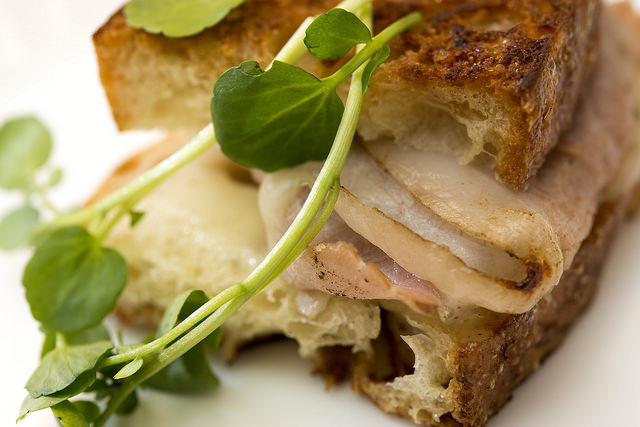 If you think that you've tasted every possible style of sandwich, SUNdeVICH will show you just how many different ways there are to eat this common lunchtime favorite. From Greek-influenced lamb creations to blends of tomato and mozzarella that bring to mind the island of Capri, a visit to SUNdeVICH is like taking a tour of all of the world's most delicious flavors.
All of the sandwiches have names that correspond to the place that inspired their creation, including the Havana, the Madrid, and the Paris. The menu also includes brined vegetable and hummus side dishes, fresh salads, and even breakfast sandwiches to add some flavor to your morning. With affordable prices and a stylish, kitschy decor, you'll want to check out SUNdeVICH with your coworkers or a group of hungry friends from Hodge on 7th.
SUNdeVICH is open noon to 9 p.m. Mondays through Saturdays.
SUNdeVICH
1314 Ninth St. NW
Washington, DC 20001
(202) 319-1086
www.sundevich.com
by hodge
June 12, 2015 | No Comments