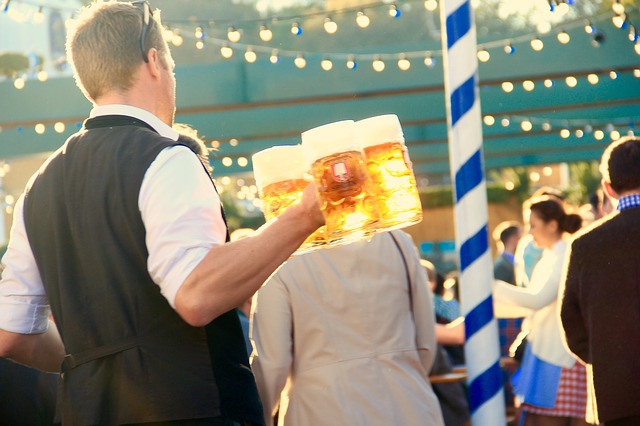 The Biergarten Haus Oktoberfest isn't a single day — it lasts all October long! Oktoberfest at Biergarten Haus offers a lineup of specialty German beers, stein-hoisting competitions, and other festive fun.
This year's roster of craft beers includes many brewed specifically for Oktoberfest, such as the Hofbrau Oktoberfestbier from Munich, the Warsteiner Premium Oktoberfest from Warstein, and the Goose Island Fest Bier from Chicago. Order a liter of any of the above and participate in one of the stein hoisting competitions, which are held Thursdays throughout Oktoberfest. Each participant extends their arm with a stein full of beer, and whoever holds it up for the longest wins. The victor goes home with a $50 gift card and bragging rights.
Don't miss the Oktoberfest celebrations at Biergarten Haus!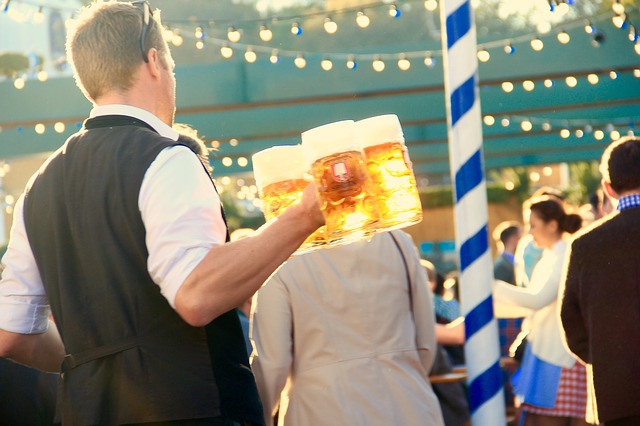 by Blog Editor
September 15, 2017 | No Comments