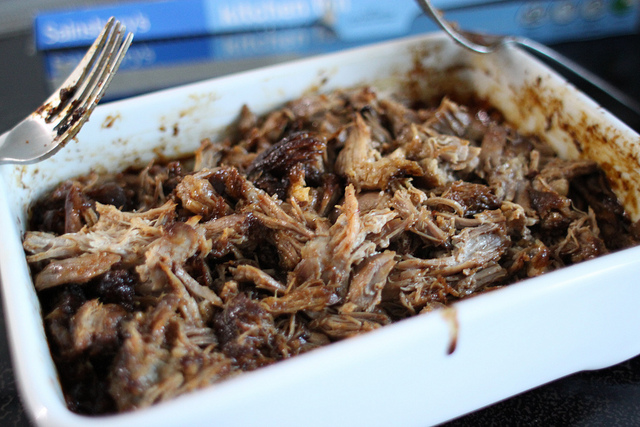 One of the hottest trends in restaurants right now is American heritage cuisine, which utilizes seasonal and locally raised ingredients. The Pig on 14th Street in the District puts a unique spin on that trend, focusing on a single staple in American cuisine: pork.
This brunch, lunch, and dinner spot near Hodge on 7th dubs itself "a celebration of pork and the whole animal," featuring pork charcuterie, pork tapas plates, pork sausage and head cheese, as well as an array of pork-centric suppers that rotate throughout the month. Yelp reviewers love the deep flavors of the Carolina smoked barbecue pork, served on a freshly baked bun, and they heap high praise on the sausage-stuffed pork belly. While it's not exactly a vegan hotspot (it is called "The Pig," after all), there are options to make sure no customer goes home hungry.
The bar offers an impressive selection of craft beers, plus flights of bourbon and rye that will satisfy any connoisseur. Weekly happy hour specials sweeten the deal.
The Pig
1320 14th St. NW
Washington, DC 20005
(202) 290-2821
www.thepigdc.com
by hodge
May 28, 2015 | No Comments