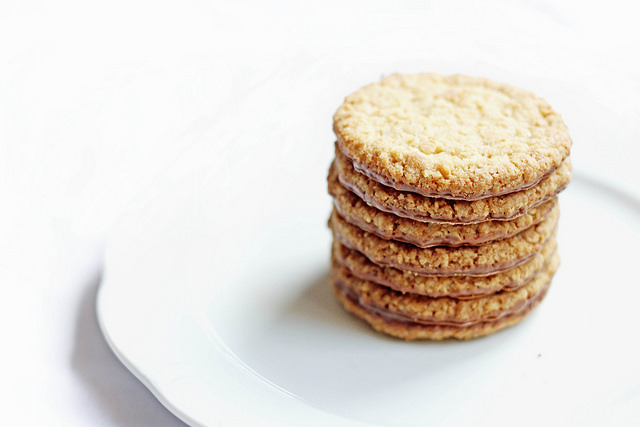 Here's the scenario: you're up late, when all of a sudden, your sweet tooth calls your name. You go to the pantry as a sinking feeling begins to take hold, because you're out of sweets! Luckily for you, there's a place called Insomnia Cookies in D.C. that was created to solve this exact problem.
With a plethora of different cookies, ice creams, and beverages, Insomnia Cookies can satiate anyone's late night need for something sweet. Cookie options like their chocolate chunk or white chocolate macadamia pair perfectly with milk, which is also available for pick up or delivery orders. With limited seating at the actual location, it's best if you take your delicious cookies to go or get them delivered.
Located between North Belmont Road and North Kalorama Road, Insomnia Cookies in Adams Morgan is open until 3 a.m. from Sunday to Wednesday and until 4 a.m. from Thursday to Saturday.
by Editor
November 9, 2016 | No Comments