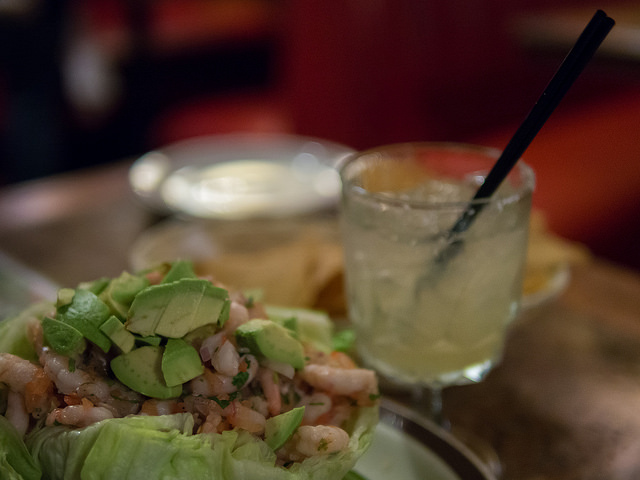 When you walk in the door at Nazca Mochica, you'll notice that this Peruvian restaurant offers two different levels with very different dining atmospheres. No matter the type of meal you're looking for near Hodge on 7th, you'll likely find it here.
On the first floor you'll find Mochica, a pisco and ceviche bar that showcases the range of Peru's seafood cuisine. Try the kitchen's signature mochica ceviche dish, which features fish, octopus, and fried calamari mixed with cilantro, corn, and red onions. Go for one of the tiradito dishes and you'll experience the restaurant's unique Peruvian Japanese fusion, with Peruvian-style seafood prepared to look like Japanese-style sashimi.
On Nazca Mochica's upper level you'll find Nazca, a contemporary Peruvian dining room filled with the low hum of conversation from diners who are enjoying meals like sauteed beef tenderloin with garlic and tomatoes, or lamb stew topped with fried yucca. Yelpers say it's a good idea to ask your server to recommend a wine paring for your meal, as this upscale dining room makes for a romantic night out.
Nazca Mochica
1633 P Street Northwest
Washington, DC 20036
(202) 695-1249
www.nazcamochica.com
www.yelp.com/biz/nazca-mochica-washington-2
by Editor
March 16, 2016 | No Comments