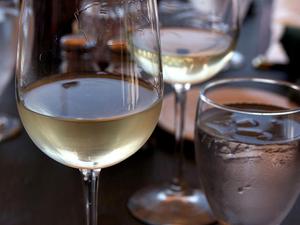 Marvin offers diners an innovative menu: Belgian fare fused with the American South. Located in Shaw near Hodge on 7th, the dimly lit bistro is a relaxing and romantic D.C. experience.
Start with the shrimp and grits or chicken fried oysters. For your mains, order the mussels that come in a variety of sauces and broths. You might also enjoy the braised short ribs, the chicken and waffles or the duck breast. If you'd like to drop in for a drink, be sure to check out the rooftop bar or the lounge with its antique chandelier.
Marvin is open daily. Check the website for details.
Marvin
2007 14th Street, NW
Washington, D.C. 20009
(202) 797-7171
http://www.marvindc.com
http://www.yelp.com/biz/marvin-washington?nb=1
by hodge
May 5, 2014 | No Comments