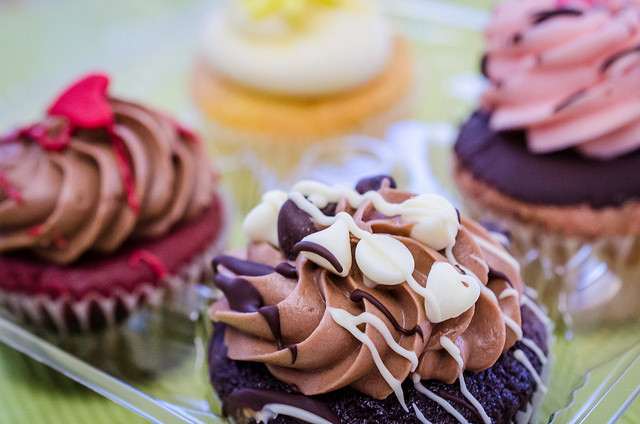 Grassroots Gourmet is a neighborhood bakery that focuses on local foods for local people. All of its baked goods are created from scratch using tried-and-true family recipes, and its cozy, welcoming ambiance makes it a great place for neighbors to gather and get to know one another.
Stop in first thing in the morning for a hot cup of coffee, a fresh-baked scone, or a seasonal muffin, or if you're craving something sweet later in the day, a tasty cupcake always hits the spot. You'll find unique flavors like red velvet, chai, and bananas foster, or if you order a dozen, you can even combine flavors and frostings to create your own custom cupcake. Grassroots Gourmet is also a very popular bakery for weddings, baby showers, and other occasions, as it offers unique creations for reasonable prices.
Heads up, vegans at Hodge on 7th: Grassroots Gourmet also offers a number of vegan menu items, and gluten-free baked goods are also on offer here!
Grassroots Gourmet
104 Rhode Island Ave NW
Washington, DC 20001
(202) 629-2040
www.grassrootsgourmet.org
by Editor
November 3, 2015 | No Comments