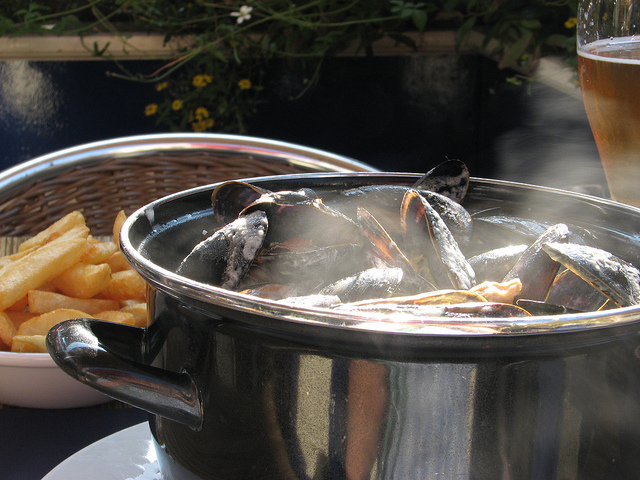 If you're craving something hearty and unique for lunch near Hodge on 7th, B Too is a great option. This stylish eatery specializes in Belgian cuisine, and it's decorated with Belgian design elements that help make it feel authentic. The 5,000-square-foot space features hardwood floors and walls lined with cow hide swatches and industrial light fixtures, while the tables and bar are made of a warm, dark wood with earth-toned chairs. The restaurant's two floors can accommodate up to 160 guests, and its open kitchen enables guests to watch skilled chefs cook over a Josper charcoal oven.
Slow-cooked pork belly and Maine lobster waffles are just two of the most popular appetizers, while mussels and braised rabbit create hearty entrees complete with traditional Belgian side dishes. Add a Belgian beer with your meal and don't forget dessert, which is one of the most impressive parts of this indulgent dining experience.
B Too offers brunch, lunch, and dinner, as well as a three-course supper on Sunday evenings.
B Too
1324 14th Street NW
Washington, DC 20005
(202) 627-2800
www.btoo.com
by Editor
January 14, 2016 | No Comments