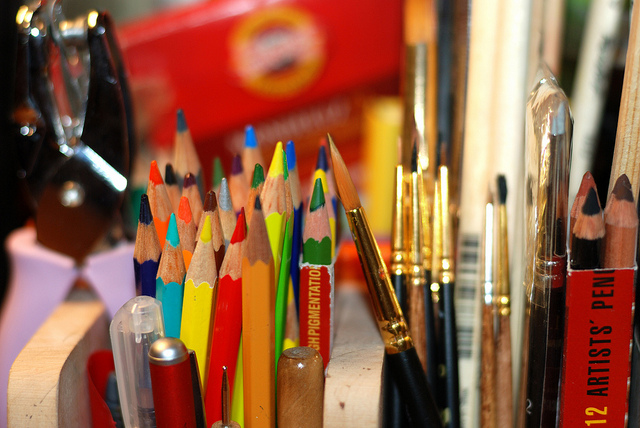 Whether you're an accomplished artist or have never held a paintbrush in your life, making a visit to Merlot's Art can be a fun way to spend a few hours with some friends from Hodge on 7th. This U Street shop specializes in private group lessons, and you're guaranteed to leave with a quality work of art that you've created yourself.
Here's how you get started: Simply go to the Merlot's Art website and select which class you want to take (you'll generally find painting classes, focused on different kinds of pictures). Then enter the number of guests in your group (the more the merrier, though keeping it under 25 people allows everyone to get individual attention from the instructor). Finally, buy drinks for your group to enjoy during your class: a few bottles of merlot, perhaps, for a birthday party, or elegant mimosas for a girls night out.
If you aren't ready to rent out the whole studio for your group, you can always join one of the open session classes by yourself or with a friend!
Merlot's Art
1512 U St NW
Washington, DC 20009
www.merlotsart.com
by Editor
October 1, 2015 | No Comments