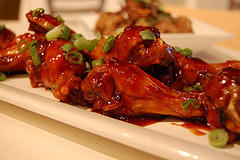 The Chicago- and Detroit-born owners of Ivy & Coney created this neighborhood bar in order to provide D.C. residents from the Midwest with a little taste of home. It offers what the owners believe are the best culinary offerings from across Chicago and Detroit, including hot dogs prepared in both cities' signature styles, Italian beef, and even peanuts and Cracker Jack.The local flavor doesn't end with the food, however: Ivy & Coney's beer selection includes Strohs, Old Style, and Goose Island 312 on tap at all times.
If you're looking for a place to watch Chicago or Detroit sporting events near Hodge on 7th, this is the place to do it. Ivy & Coney has a number of large flatscreen televisions in full view of the bar area, and they never miss a baseball game or a night of football.
Check out Ivy & Coney's website to learn more about this Washington bar.
Ivy & Coney
1537 Seventh Street NW
Washington, DC 20001
202-6709-IVY
www.ivyandconey.com
by hodge
September 17, 2014 | No Comments