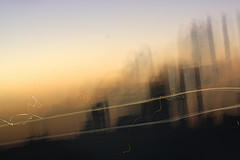 If you never miss an issue of National Geographic magazine, you can't miss a visit to the National Geographic Museum near Hodge on 7th. This museum is dedicated simply to the world and everything in it, which covers an impressive expanse of areas and times, from millions of years ago to present-day.
The beautiful photo exhibitions feature the famous works of National Geographic photographers, which are considered some of the best displays of photography in the world. Interactive exhibits focus on subjects like dinosaurs, food from around the world, outer space and much more. There are also frequent guest speakers and films held at the museum. If you're looking for an educational activity for the whole family, people of all ages will love the National Geographic Museum.
The National Geographic Museum is open 10 a.m. to 6 p.m. daily. Admission is $11 for adults, $7 for children 5 to 12, and free for children under 5.
National Geographic Museum
1145 17th Street
Washington, DC 20036
(202) 857-7700
events.nationalgeographic.com/national-geographic-museum
by hodge
November 11, 2014 | No Comments