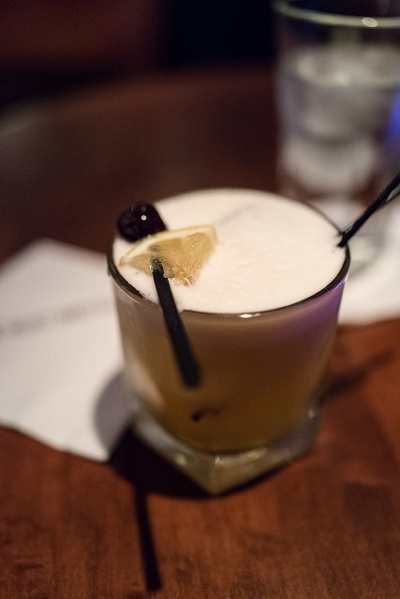 Chaplin Restaurant & bar offers a unique dining experience near Hodge on 7th.This Japanese restaurant and cocktail bar draws on the imagery and atmosphere of 1920s silent films as they emerged in Japan.
Regulars at this DC restaurant know that such an unusual concept can lead to meals that mix traditional and modern elements in unexpected ways. Imagine, for example, this bright orange cocktail in a tall, slim glass: tequila, grapefruit ale, lemon bitters, aperol float, and black salt. After whetting your appetite with this modern drink imagine tucking into a hot, steaming bowl of traditional kakuni ramen accompanied by a plate of gyoza. Surprising as such pairings might seem, regulars say they are reliably tasty, so don't be nervous about mixing and matching items from the cocktail and traditional Japanese menu.
If you've got a group of six or more, consider ordering one of the family style roasts (lamb, suckling pig, or goat), which are carved table-side and make an impressive meal.
Chaplin Restaurant & Bar
1501 9th Street Northwest
Washington, DC 20001
(202) 644-8806
www.chaplinrestaurantdc.com
by hodge
February 2, 2015 | No Comments