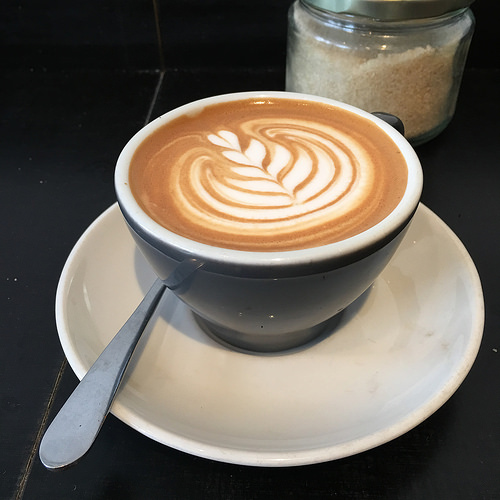 Harrar Coffee & Roastery provides residents of Washington, D.C. with the opportunity to grab quality coffee and tasty treats in the morning before work or even during a day off throughout the week. Their drinks and food are fit for both dine-in or take-out guests.
Guests who visit in the morning are able to nibble on some breakfast croissants and muffins, but it's the coffee that has guests returning again and again. Regulars often flock to this café for their crisp and nippy coffee blends; Harrar Coffee & Roastery takes pride in the excellent quality coffee beans they use, and it shows in each cup of joe. You can even purchase bags of their coffee beans to keep at home. In addition to their renowned coffee, Harrar Coffee & Roastery also serves flavorsome cups of café latte, macchiato, espresso, tea, smoothies, and other breakfast beverages.
Harrar Coffee & Roastery is open every day of the week.
Harrar Coffee & Roastery
2904 Georgia Avenue Northwest
Washington, DC 20001
(202) 299-0101
by Editor
May 4, 2016 | No Comments