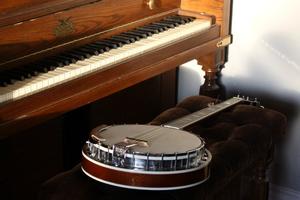 Ginger Baker is one third of Cream.
Yes, that's reason enough to see him live. Baker's drumming for the 1960s supergroup was equally propulsive and subtle, the engine that sent Eric Clapton and Jack Bruce into the stratosphere. Like all great artists he made it look easy; the thrill of Fresh Cream or Disraeli Gears sometimes obscured that Baker is a supreme technician who learned at the feet of jazz masters.
Now that he's survived the past 50 years — a feat few thought possible — Baker has gone back to his roots, forming a 'formidable' jazz quartet with jazz/funk master Pee Wee Ellis.
They've been acclaimed around the world, and they're at DC's Howard Theatre — 620 T St. NW, minutes from Hodge on 7th — tomorrow night, June 27.
Will you be there?
by hodge
June 26, 2014 | No Comments