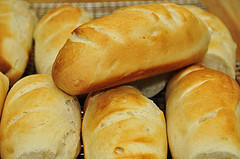 You'll find fresh sandwiches made from local ingredients at Washington's SUNdeVICH, a popular sandwich shop just a short trip away from Hodge on 7th. This deli sources most of its ingredients from local and regional farms and producers, including bread prepped daily from a nearby local bake shop. The result is a menu of fresh, flavorful sandwiches that delights regular diners.
On SUNdeVICH's menu you'll find inventive options named after international cities. The Paris, for instance, features ham, eggs, a dijonnaise, along with gruyere cheese, while the Havana presents an upscale version of the classic Cuban sandwich. There are some adventurous options, too, like the Shiraz with beef tongue and pickled vegetables, as well as a number of tasty sides ranging from lentil salad to eggplant dip.
If you'd like to try SUNdeVICH for yourself, visit its website to find out more!
SUNdeVICH
1314 9th Street NW
Washington, DC 20001
(202) 319-1086
sundevich.com
by hodge
October 31, 2014 | No Comments