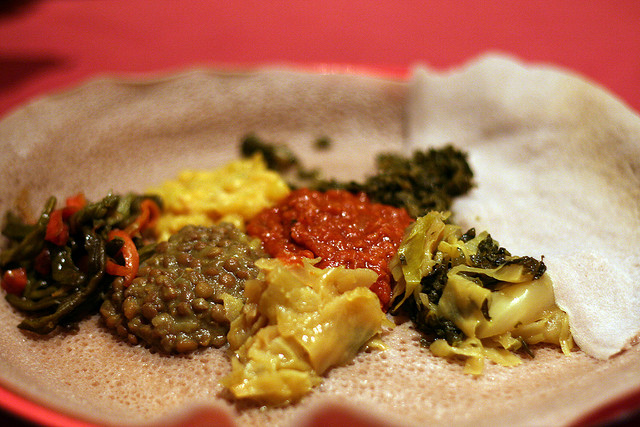 In DC Etete provides each and every one of its guests with delicious authentic Ethiopian dishes made from traditional recipes. In November of 2004, Yared and Henock Tesfaye decided to surprise their mother with her very own restaurant named after her nickname, "Etete," and over 11 years later, this popular hotspot is still serving the same renowned Ethiopian cuisine it served when it opened its doors.
Etete has an extensive menu filled with delicious meals Americans don't normally find at your average eatery. While it does serve traditional salads and vegetarian dishes, the menu is particularly loaded with tasty unconventional options like the spicy Yekwanta Firfir, Yebeg Wat lamb stew and the menu favorite Zilzil Tibs.
The dining area of the restaurant is charming. The tables are spotless and neatly set, while the lighting is dim and sensual. The interior also features earthy tones, which help to provide guests with a pleasurable and relaxing experience.
Etete
1942 9th Street Northwest
Washington, DC 20001
(202) 232-7600
by Editor
April 11, 2016 | No Comments