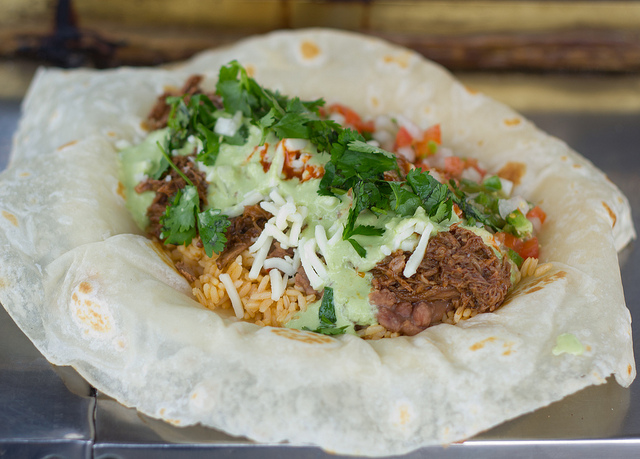 Looking for a quick lunch while on the go, Hodge on 7th? Pedro & Vinny's Burrito Cart makes a tastier alternative to the usual fast food fare! While this food is indeed fast and affordable, the bright red food truck is anything but a drive-through. This mobile restaurant zips around town to different locations every day, always visiting the most popular and convenient locations. During the work week, it's often parked at the corner of 15th and K streets in order to provide flavorful Mexican fare favorites to nearby businessmen and women.
Fans report that the burritos at Pedro & Vinny's are generously portioned and as tasty as they are filling. Stuff yours with your choice of meats and toppings for a hearty lunch that won't empty your wallet.
Pedro & Vinny's Burrito Cart is open 11 a.m. to 2 p.m. Mondays through Fridays.
Pedro & Vinny's Burrito Cart
1500 K Street NW
Washington, DC 20005
(571) 237-1875
www.pedroandvinnys.com
by Editor
September 24, 2015 | No Comments