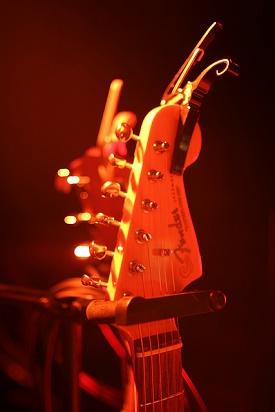 Founded in 1980 at 930 F Street NW, the appropriately named 9:30 Club has been a long-standing Washington DC destination for live music acts and more for over three decades. During the club's humble beginnings in the early 80's, the 9:30 Club was an epicenter for early alternative music, showcasing local acts from the DC Metro area and national tours, including The Police, The Ramones and The Replacements.
After undergoing a few changes, including relocating to V Street, the 9:30 Club reemerged as a venue welcoming of all sorts of acts, no longer limited to rough and tumble punks or alternative music. In the late 90s, the 9:30 Club gained traction as a local venue for popular mainstream acts to put on small shows in an intimate setting, as artists like Bob Dylan, the Beastie Boys and the Red Hot Chili Peppers have all performed here.
These days, you'll find a host of cutting edge acts from every genre imaginable, from indie rock to blues and folk. No matter what your tastes are, the legendary 9:30 Club is a destination for Washington DC and Hodge on 7th music fans.
9:30 Club
815 V St NW
Washington, DC 20001
(202) 265-0930
http://www.930.com/
by hodge
June 19, 2014 | No Comments